Pride parade happens every year in Toronto in June month and LGBT community people spread love through out the month. At the end, a long parade i.e. pride parade continues where every community gets a chance to spread their word to others about their sexual preferences and a message to others silently. Canada being a diverse country, allows all community including Lesbians, Gay, Shemale, transgender or any preference to live happily.
In 2019, the pride parade was even more fun and people started waiting on the streets for long hours before it actually started. That was simply wow! One question arises. Is it only for LGBT community and others don't take part in it? No! Toronto is one of the most craziest cities in the world and everyone is included without classifying themselves into categories. Be it police officials, government officials or corporate world, no one is distant from it and are involved completely. Enough of words, let's see some real pictures to show you what I mean.
Before we start looking at mature pictures, let's give some respect to our little volunteer and an angel who was trying to handover a badge to people watching the show. Wow!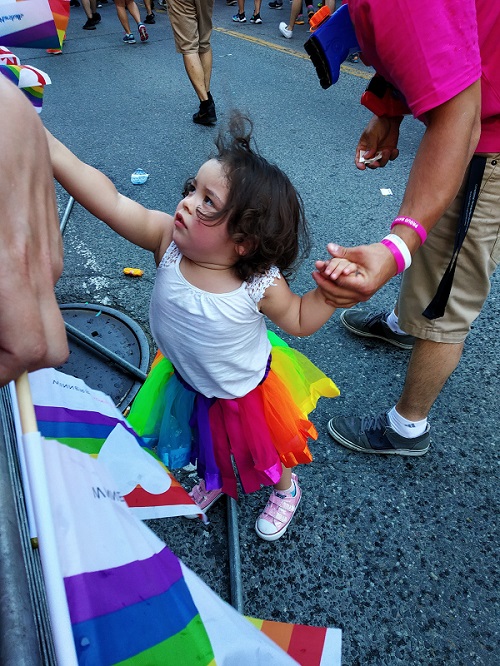 When the badge fell down, she picked it up and handed over again. Now think who all can be part of pride parade in Toronto. It's everyone, be it kids, human or pets. Oh no? Pets also? Yes. Everyone is coloured in love and pride.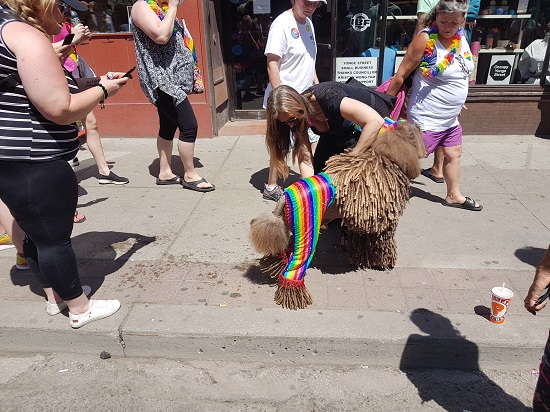 Now, let's see how people were celebrating.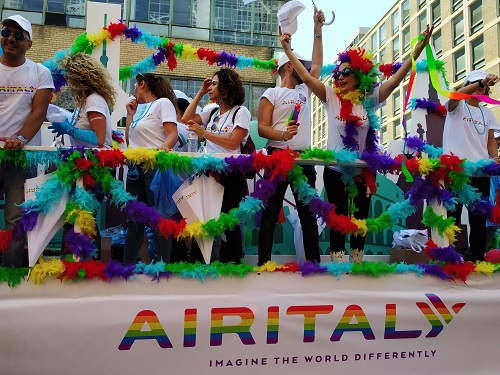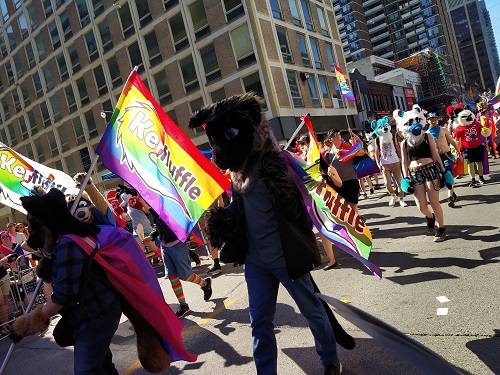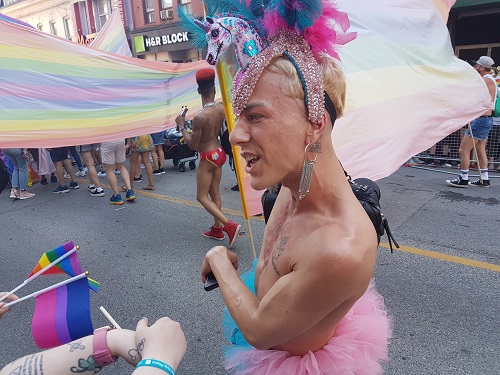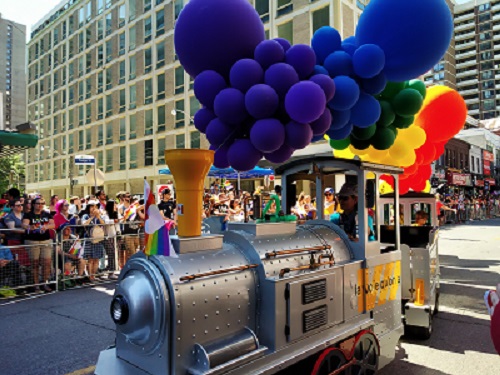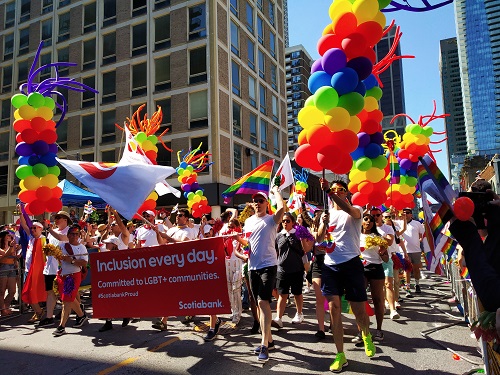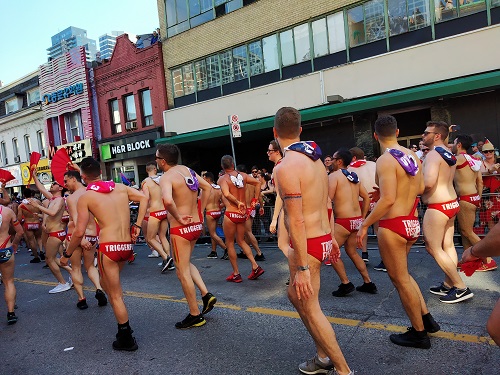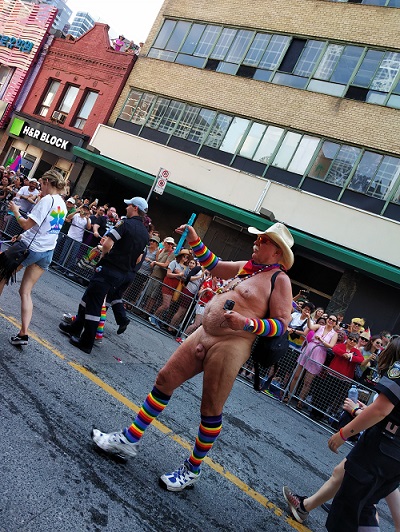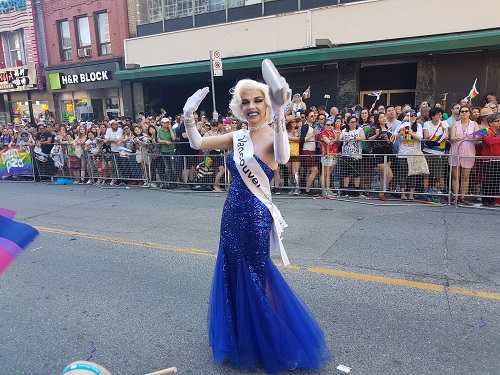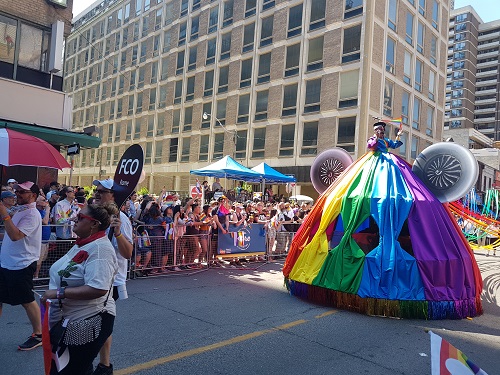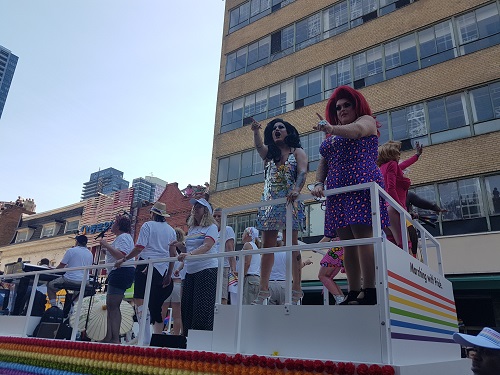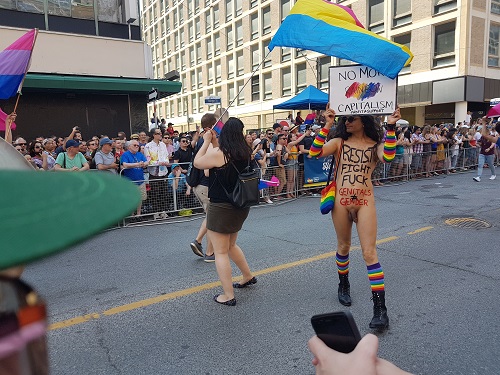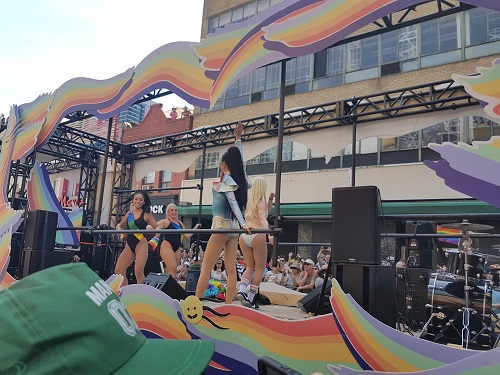 At the end, people are trying to silently sending a message through the pride parade for let them live and choose their partners. Do not differentiate people having different sexual preferences and let everyone enjoy their life. Allowing more diversity in a country allows people to be more happy and independent. Even though it happened just like a festival for whole one month and ended up with the pride parade but let LGBT community people to find partners of their sexual preference. Do not differentiate. They are lovely too. Spread love!