AH! The heavy breath of your partner against your skin, the touch of lust or love running against the curves of your body, just waiting to be taken and pushed against the walls leading to tired lips and exhausted sweating bodies, the ultimate pleasure – the orgasm of both partners. In a world where not much is left to the imagination, sex is not just the intertwining of hot sweaty bodies anymore; it's a mind game too. What's the point of making a man hard but not making him crave?
Here are 10 Sexual fantasies of Men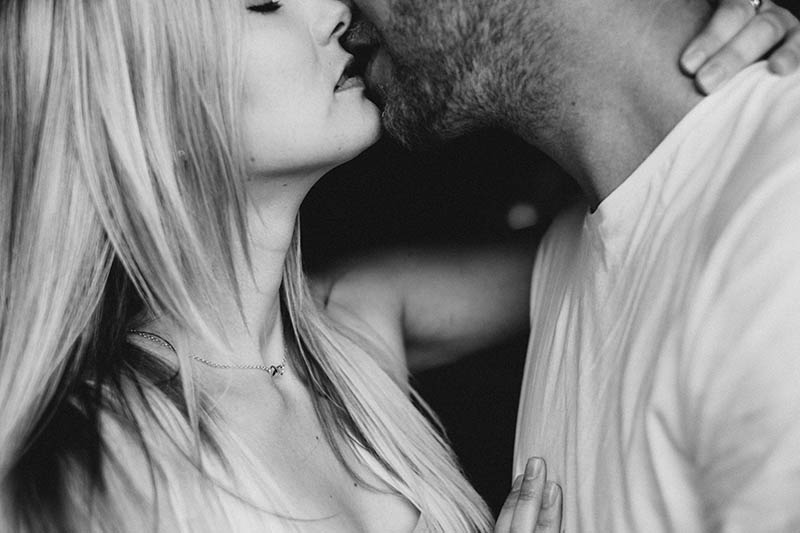 1. GETTING DOWN AND DIRTY WITH A  STRANGER
There's no better feeling than unattached and focusing on purely physical sex. Knowing there are no commitments to be made, zero expectations, non-existent boundaries and that a sexy stranger is going to ride their way into your night, morning and day is pleasure beyond the mind. It's taking control of the moment and the risk, the one night to fulfil weird sex fantasies – from a curious gay fantasy to unique fetish fantasies. The animal attraction can drive a man insane. The intoxicating rush of lust and taboo sexual thirst amplifies the excitement. The thrill of getting freaky with a stranger easily lands its place on the leader board of a wild sexual fantasy of a man.
2. THE DOMINANT PARTNER
Men have always been known to love to take control, whether it is in the workplace or even if it is in the bedroom. Sometimes, they just want to kick back and have you be the sexy boss. Dominance is one of the sexual fantasies of Men.
Imposing dominance through words by saying – "Take your clothes off now" or "Get down on your knees for me "or "You may think you've had it good so far, let me teach you now", is every man's dream. He wants to be given commands while your body does the talking and the tempting.  A man wants you to know your way around his body, positions such as cowgirl or the reverse cow girl will drive him crazy, holding him down and biting his neck simultaneously, making him scream your name and moan into your mouth will make him want you more, when he's just about ready to blow off, tame him and let him cool off till you're ready to show him who is the master, that's what a man wants. Now that's a sexy fantasy!
3. THE GROUP SEX FANTASY
The wildest sexual fantasies of a man obviously include the great orgy. What's more arousing than a bunch of hot, naked and sweaty bodies pouncing on each other, fighting to pleasure everyone? It's unconventional but inviting, once you're in, you can't take a step back, it is the erotically charged safe space to explore weird sexual fantasies. A sexual fantasy for every man – it is a feast on the eyes and for the body!
4. ANAL SEX IS ALWAYS ON THE TABLE
Everyone is secretly a freak in their own ways, guys like to exploit their opportunities, why be left in the dark sexually? The stimulation is orgasmic in itself. The feeling of being inside someone is much hotter than vaginal sex; the position is more intimate making it a great time for both you and your man. The moaning, the initial crying, the uncontrollable screaming and being able to drive your partner into pain and pleasure – giving a man what he thinks he can't have is a sexual fantasy of a man and the unimaginable pleasure in itself is addicting.
5. SEX WITH AN EXPERIENCED PERSON
Sex with someone as experienced as you isn't as entertaining after a certain point, it becomes like a broken radio playing an endless loop till it tires out. Older women/men are more risque; it isn't their age but the count of sexual escapades they've encountered that seduce men into being hungry for them. They know what kind of sex a man likes, they know how to satisfy a man and they know what makes a man thirst and how to level it up from boring to mysteriously exotic -by replacing the rules and boundaries with fetishes and fantasies, every man's pleasure palace has this one sexy fantasy!
6.THE SUBMISSIVE FANTASY
All a man wants sometimes is a little spanking, a punishment for being a bad boy. Men want to experience the pain of being whipped but the pleasure of it too, they want to be tied up and held down. BDSM is an adventure every man wants to experience and is one of the sexual fantasies of Men. Having your man cuffed up with a blindfold on, will send goose bumps through his body as you have a little fun of your own as he gives into his sexual fantasy.
7. ROLE PLAY
Taking advantage of the heat of the moment and using your racy imagination makes role play the sexiest foreplay. It is the easiest way to tease your man. Books, movies, TV shows have sparked the wild sexual fantasies of a man. The devious nurses and the helpless patient, the masseuse and the naive client, the teacher and the slow student, there are so many roles to enact, play with and toy around. The taste of stripping down your favourite character and having their body grind against yours, whilst fingers and lips taking control and patiently teasing you mind, the hypothetical power to channelise fictional fantasies or breaking taboo barriers, give into the desire!
8. A THREESOME WITH TWO WOMEN
Men have a varied palate, but what's better than one woman? Two. That's again one of the sexual fantasies of Men. The steamy aura of two sexually curious women never fails to interest a man. Having the sex script revolve completely around two beautiful women fooling around after being knocked over by some margarita's or the locking sound of their lips defining their naughtiness, is worthy to be a drug for men.
9. THE PUBLIC SEX FANTASY
The tantalising draws every man to dare to play with fire and live the adventure. The uncertainty makes the dark hotter. When dopamine takes over your body and the desire is irresistible, it doesn't matter where, when or how, it's "I want your body on me now!"
Public restrooms to offices, classrooms to restaurants, the in-law's place to a theatre, the challenge to not get caught and the hastened heartbeat, the biting of each other's lips to cover the intense moaning due to the vigorous but passionate sex, the quintessential fantasy for her and him.
10. VOYEURISM – WATCHING PEOPLE GET IT ON
The explicit and detailed visuals have been man's greatest friend. Men are very interested in watching others engage in sensually sexual activities, whether it's porn or your partner with a random stranger. Men often think and fantasise about their partners crawling on top of other people, it's almost impossible to not get aroused – seeing your sexy partner turn into another person's sex game. That's crazy and one of the sexual fantasies of Men. Seeing people enjoy each other's bodies and the guilty pleasure of being freed from control and escaping reality makes every man love this fantasy.