It all happened to me the last summer. I was newly familiar with my sexual identity and was exploring actively to get a better idea of it. I used to watch videos and what stuck to me is to get the experience of love and handjob by a man. Unlike any other summer evening, I went to a park near my hostel for a walk. After a couple of rounds of jogs, I decided to take a break. I was looking for a place to sit and breath but it was all occupied by senior citizens and children. However, I managed to find an empty rustic bench in the darker and isolated area of the park. I sat down to revive my energy.
While I was busy sipping my protein and surfing my phone, I noticed that a guy in blue jeans and a white shirt was standing leaning against a nearby tree and was staring at me. I looked up and we had eye contact. There was something intense in that glance that it gave me the hint what this guy is looking for. Suddenly, he started walking, and I decided to follow him. He walked for nearly 100 meters and kept turning back once in a while to check if I was following him or not. I was confirmed that this guy was looking for some fun. After walking for some time, he dropped me a hint that he was going to enter the nearest toilet and I knew what I had to do.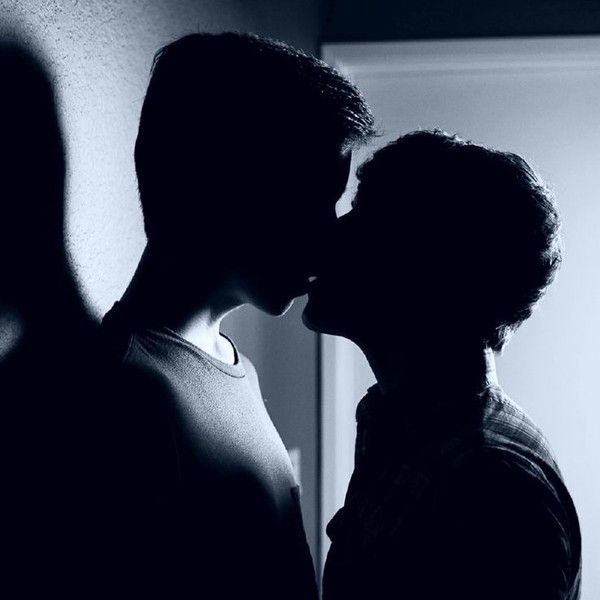 He casually walked to a washroom and stood there. I hesitated to follow him as there were already two guys in there. So I decide to wait for them to leave and the moment they stepped out, I went and stood near the third urinal after his. The guy kept making eye contact with me but I was still scared to make the first move. However, I gathered my courage and decided to make the move. I moved to the washroom next to him and stood there. Seeing me there, he smiled and placed his hand on my ass. Then, like a boss, he ordered me to pull my tracks down and take out my cock. His dominant tone made me obey. 
I pulled down my pant, and he immediately placed his hand over my black briefs and started rubbing my cock from above my undies. I was on cloud nine by his touch. He continued rubbing me for a couple of minutes and then he slipped his hand inside my underwear and ran his cold and sensual fingers over my meat. Then he pulled it out and started giving me a handjob. Meanwhile, I placed my hand on his already hard cock. As the intensity of the moment was increasing, a man walked inside the washroom and we stopped. But I was amazed by the experience of handjob by a man.
I walked out of the toilet, and he followed me. As I stepped outside, he introduced himself and asked me if I knew the park well enough. I told him about a particular spot in the park where the street lighting was dull with not many people visiting there. He suggested me to go there, and we started walking. As I was walking slightly ahead of him so as to guide him, he spanked me once in a while when no one was noticing. I enjoyed it and was excitingly waiting for some more action. We reached that place and checked if someone was there or not. After getting assured, he asked me to take out my cock. I followed his instructions.
As soon as I took it out, he grabbed it and starting giving me a rigorous handjob, making me hard. I pulled him closer and kissed him passionately, biting his lower lip a bit. Then, I unzipped him quickly and got hold of his 6-inch dick. I asked him to stop giving me a handjob and went down to touch his cock with my tongue. He moaned while I kept sucking his cock and it was giving both of us the pleasure of a man with another man. This continued for another three to four minutes and he told me that he was about to cum. knowing that I increased my pace and he finally let out his white juice in my mouth. I swallowed it, and he quickly pulled his pants up. He then kissed me on my neck and gave me a handjob at a fast pace to make me cum. After five minutes, I shot my load on the ground. I was sure that my sexual desires were true after getting the sexual release and one of the best handjob by a man.
Suddenly, he received a call from his friend, and he left. However, before leaving he gave me his number and promised me that he will meet me soon again and that too at a better place.